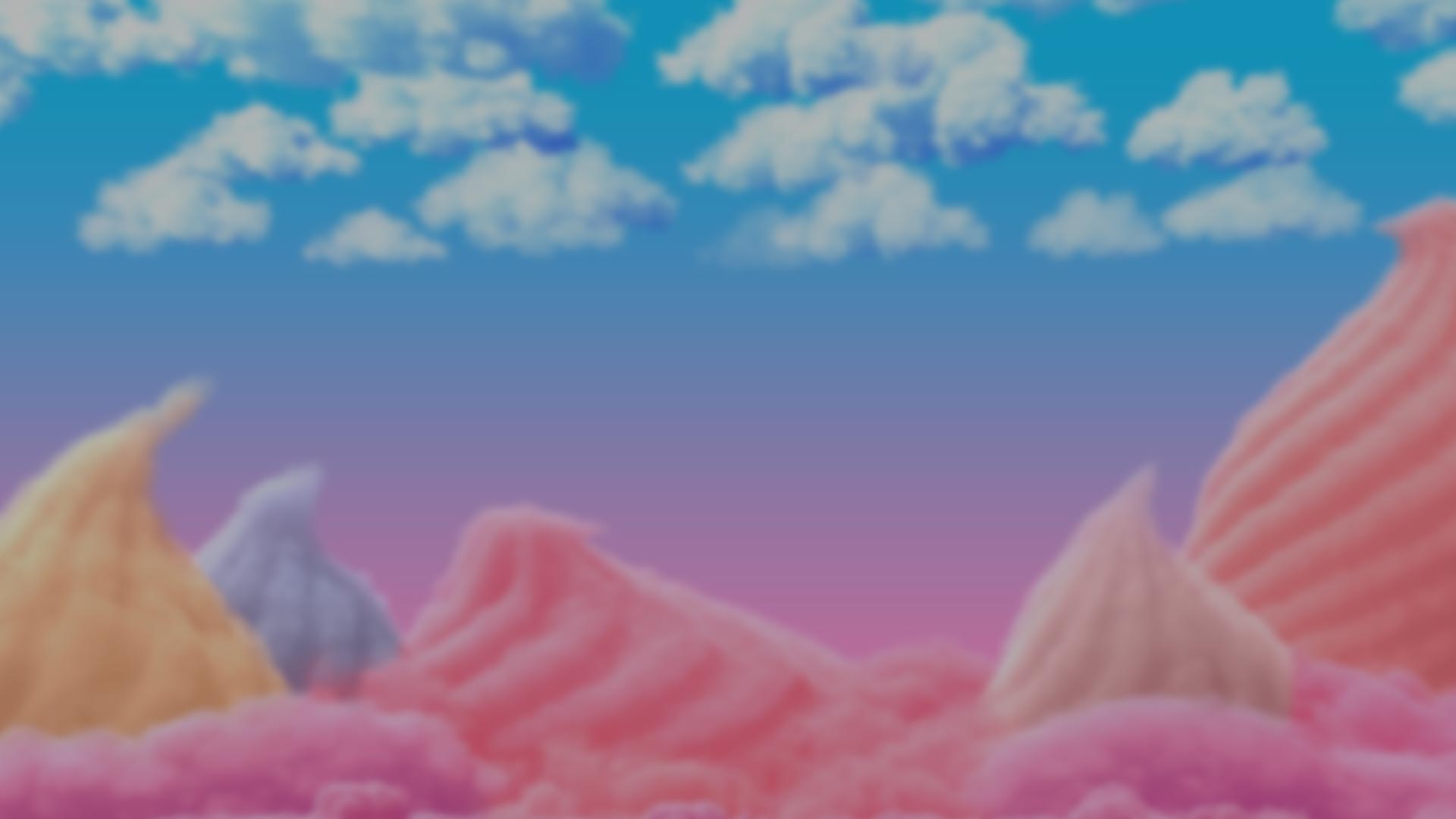 Sugar Pop 2: Double Dipped
Sugar Pop 2: Double Dipped Slot Review
Look I don't want to be a party pooper, but I think sugar may be outlawed within our lifetime. I'm not one of those health nuts, but sometimes the evidence just can't be ignored:
An average can of soda has 16 teaspoons of sugar.

There was a recent study where 43 cocaine-addicted rats were given the choice of cocaine or sugar over a two week period. 40 of the 43 poor little bastards chose sugar!

In the USA in 1980, there were zero recorded cases of type 2 Diabetes in kids between 8-19. In 2010 there were over 57 000!
Make no mistake – I've actually got a half eaten snickers bar in front of me and am probably en route to a host of sugar-induced health problems later in life. BUT, maybe once in a while, we should try and get our sugar fix in a virtual way! Enter today's video slot review: Sugar Pop 2: Double Dipped by Betsoft Gaming. This candy extravaganza sequel can load you up with tons of virtual sugary treats on any device you choose. I cast my chocolate bar a bit further away on the desk because I was sure my blood sugar was going up just starting this slot. But hey - it felt great!
Gameplay
Instead of paylines Sugar Pop 2 offers 7 reels with cluster pays (Sequels are meant to be bigger so adding an extra 2 reels seems like a good start!). The high-value symbol is a heart candy and is joined by an array of lower paying symbols which are all various types of colorful sweets, including a star-shaped level up icon. What happens is that clusters of 4 or more like symbols explode in a glorious win and new symbols drop down in their place. Oh, there's also an "FS" (Free Spins) symbol…mmm interesting. Plus there's a wild symbol that's generated in a special feature, but again – be patient, we'll get there! Oh – also to tantalize you further, there's a host of other special symbols that will only come into play on higher levels. I'm not gonna lie – this game screen has a lot going on and Willy Wonka himself would have been proud to be the designer. On the left is your Level Number (chat about that a bit later) together with Level Score and Game Score. Down below are Settings (including Turbo), Credits, Balance, Choose Coin, Bet Amount, Max Bet, Spin, Double Up, Autoplay and Win amount. Tucked away in the bottom right-hand corner is Info, which includes Paytable and Rules.
Features
After every standard win, there's a Double Up option where you can wager your entire winnings, or half, on a simple coin toss.

A cluster of 4 or more Free Spins symbols can win you between 5 and 27 Free Spins (The bigger the cluster, the more Free Spins awarded).
Unique Features
Candy Bomb: 5+ winning clusters triggers the bomb! Don't worry this isn't as scary as it sounds. The more winning clusters, the more powerful the bomb (i.e., the more symbols it destroys) The bomb is stored until all other wins are displayed. Then, it's placed in the play area where it explodes, destroying the applicable number of symbols (between 6-20), awarding an instant win together with an avalanche of new symbols.

Level Up: You get a chance to win great cash prizes and unlock special candy symbols each time you level up. How do you do this? Well, each level up symbol advances the "Level Up Trail". The number of level up symbols required to advance up increases by two each level (i.e. Level 1-2: 4 symbols, Level 2-3: 6 symbols and so forth, up to a maximum of 12 symbols needed). Every four levels a new candy symbol is introduced into the game by a surprise egg which breaks open to reveal: Level 1 Gumdrop: Absorbs all symbols of a single color on the screen before exploding. Level 5 Caramel Chew: Speeds around the reels, obliterating any symbols in its path. Level 9 Candy Cane: Explodes all symbols in the same row and column. Level 13 Lollipop: Shuffles symbols on the screen around. Level 17 Fizzy Pop Candy: Pops randomly selected candies on the reels, causing their explosion. Level 21 Jelly Bean Canyon: Shoots Jelly beans that pour down onto the screen destroying symbols on which they land. Level 25 Morphing Golden Wild: Substitutes adjacent candies into clusters. Level 29 Sweet Hammer: Hits the game screen area up to 9 times, smashing some symbols and causing them to be removed.

Candy Wild: 5+ symbols in a winning cluster create a wild symbol that's left behind after the cluster explodes. The wild can substitute for all symbols (expect Free Spins and level up symbols).
Performance
Well, the graphics are sickeningly sweet that's for sure. The animations are spectacular, with a variety of candy performing dazzling winning feats. I did find the music a bit tiresome, but I am, however, not tolerant of slot music at the best of times. The sound effects kept the sugar rushing at a speedy pace. Performance wise, despite the complex animations, I experienced no lags or issues during testing.
Conclusion
Well – after an hour on this slot I feel like I need to make a dentist appointment! That aside, Sugar Pop 2: Double Dipped kept me engaged 100% of the time, with surprises around every corner. The gameplay is so varied and the features so innovative that this one's a treat! Now, where is that Snickers Bar?
Slot Details
Software: Betsoft Gaming Game Type: Video Slots Paylines: Cluster Pays Reels: 7 RTP: 96,42% Bonus Game: No Progressive: No Free Spins: Yes Published by: BitStarz, award-winning Bitcoin Casino
Show more