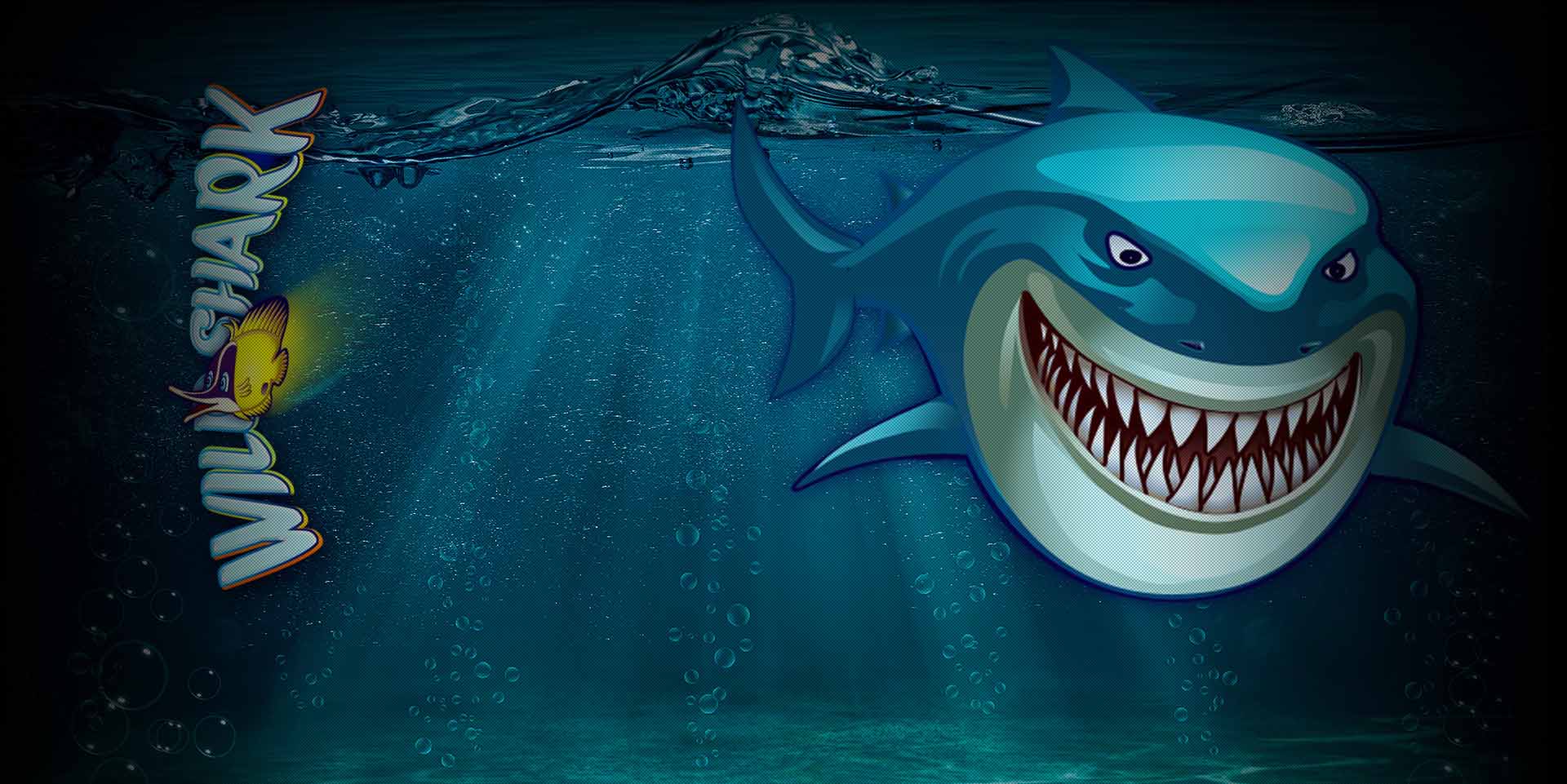 Wild Shark
Wild Shark Slot Review
I had a friend in high school who was an absolute brat. His family forced him to walk the dogs with them on the beach daily, for "bonding" time. Come hell or high water; those poochies would get their stroll on the sand. When they got a new puppy to add to the already burgeoning gang of dogs (I think 6 or 7 in total), they said Paul could name it. It was a little Jack Russel with a penchant for barking and amorously greeting your leg. Anyway, he decided to call it "Shark" much to his parent's puzzlement. The penny dropped a few weeks later on the beach when they screamed for the errant puppy to return to them - "Shark! Shark!"… After the ensuing stampede and stern lecture from a lifeguard, Shark got a new name. "Fire" was vetoed, together with "Jellyfish" and "Help." Eventually, Paul was excluded from the naming process and the Jack Russell became "Bo". Why the heck am I talking about sharks? Well, I'm bored, but primarily its because I have to review an Amatic video slot called Wild Shark. (I think the name is a good call – "Tame Shark" wouldn't quite have the same appeal.) Anyway, Wild Shark is bright, bold and designed to work on all devices. When starting it I couldn't help comparing the shark to Bruce, the shark in Nemo who's an aspiring vegetarian. No matter how aggressive a cartoon shark is, it's still a cartoon shark! So Wild Shark didn't instill any fear, but rather an appreciation of sea life as there's an abundance of it in the game. I felt like popping on a pair of snorkels and checking out the reef. If only I could swim…
Gameplay
Wild Shark is a 5 reel and 50 payline slot, so it's got a very low level of volatility. The symbols all form part of the aquatic theme: a turtle, an assortment of different fish, a seashell and Neptunes crown. There's also the shark who serves as the wild and can replace anything except the bonus sign. If you've ever played an Amatic game before you'll be familiar with their controls which are pretty easy to use. Along the bottom are: Autostart, Exit, Gamble, Lines, Bet and Start. Right above that is your Balance Display and Bet amount. On top of the reels, you can find the Info button which contains both the Paytables and Rules. The Autospin is basic and there is no Quickspin.
Features
The bonus symbol appears on reels 2-4 only and 3 bonus symbols anywhere activates 5 Free Spins. During Free Spins a bonus symbol on the middle reels grants you an extra Free Spin! After a winning spin in regular play, there is a Gamble option. If you choose it, you can wager either 50% of your profits or the whole lot on a 2x bet (card color) or a 4x bet (card color and suite).
Performance
Wild Shark chomped its way through all my benchmark tests for top marks. The graphics are cartoon style and quite endearing. I would like Amatic to try some fresh sound effects, but despite that, they do the job well.
Conclusion
Wild Shark is not loaded with features, but it is loaded with fun! Sometimes slots with tons of extras feel crowded and cramped. If you like Free Spins and loathe trying to understand complicated bonuses, then Wild Shark is for you. It's simple and a joy to play. So, put on your swim trunks and get ready to take the plunge.
Slot Details
Software: Amatic Game Type: Classic Slot Paylines: 50 Reels: 5 Bonus Game: No Progressive: No Free Spins: Yes Published by: BitStarz, award-winning Bitcoin Casino
Show more