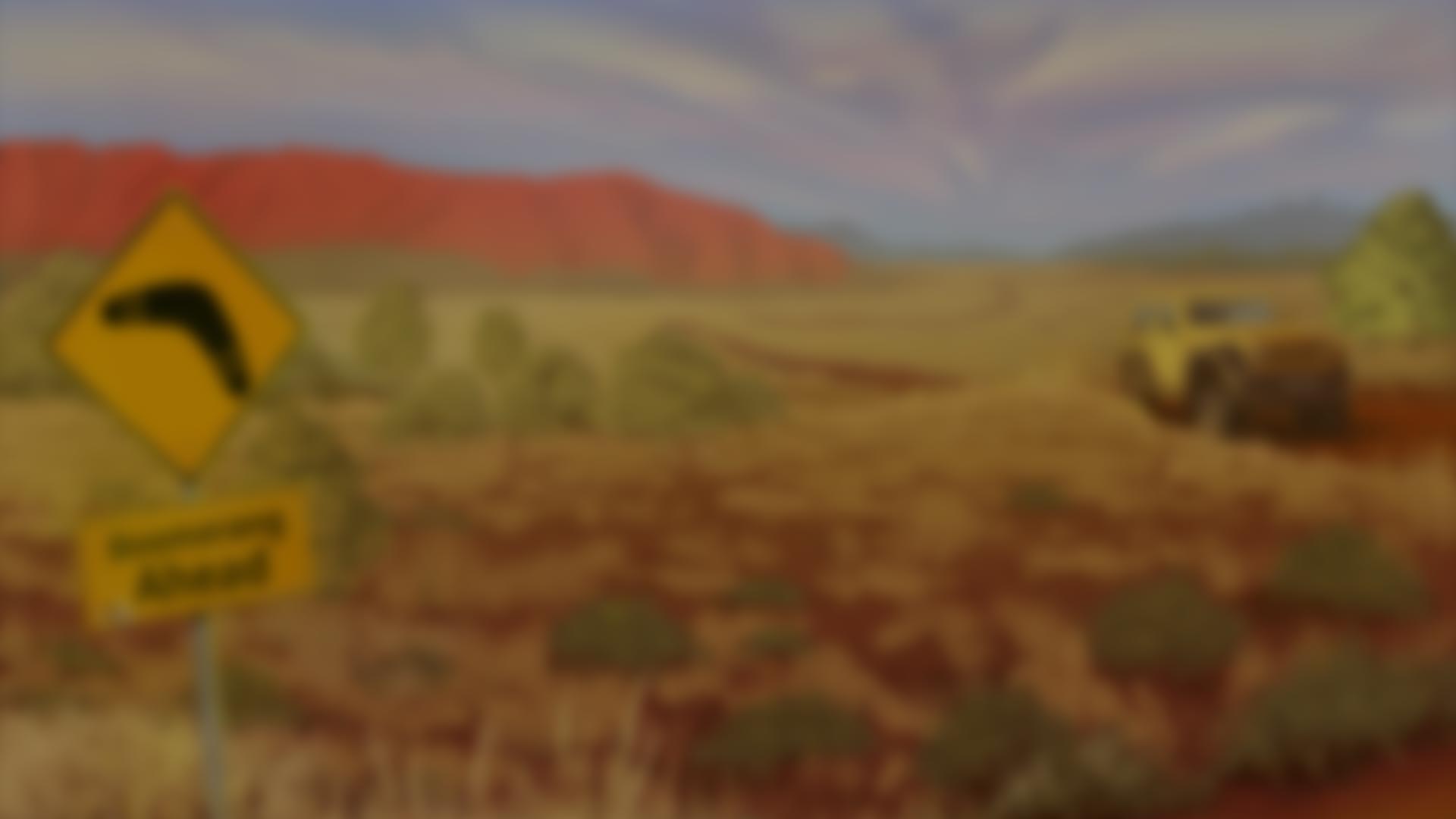 Boomerang Bonanza
Boomerang Bonanza Slot Review
So just to get you in the Aussie swing of things, I thought I would throw some humor your way. Q. What is the difference between an Australian Wedding and Funeral? A. One less drunk Thank you Q. What is the difference between Yoghurt and Australians? A. Yogurt has culture Thank you again Q. What do you do if an Aussie throws a grenade at you? A. Pull the pin and throw it back. Thank you, Thank you very much!
Lets leave them to get back to shagging, I mean sheering, their sheep and we can get on with looking at this Slot.
So no! I have been to the Australian Outback. It is harsh and rugged but beautiful and free at the same time. There is nothing contrived about it. The cruelness of the elements at times and other times it just gives abundantly. The interesting and hardly Flora and Fauna, unique and steely fighting every day for shelter, food, and relief. Then we get to Boomerang Bonanza and you got Ken and Barbie in a one dimensional 80's offering with looped music from God knows where, cause it sure ain't Australia. Boomerang developers need to take a trip down under and see how unplastic and unfake they are and maybe you will relook at this slots graphics, music track, and boring play. You did achieve on the fact that this game can handle all devices.
Gameplay
This outback production offers a unique 4 reels by 4 line combo and 16 active paylines with a medium volatility. The 4 x 4 interface makes it easier to score wins for the play. Some Aussie luck on your side Mate! Besides Shiela and Bruce and their deck of card symbols 10 through Ace as the standard symbols, there are special symbols in play. The first of which is the Scatter Symbol which is the Boomerang. The Wild is Kangaroo which can replace all symbols except the Scatter and Bonus. Lastly is the Bonus symbol. The controls, like with all things in this game. Pretty standard and a touch boring, but they work well.
You will find on this easy to use pane Total Bet, which can be adjusted with the up and down arrows, Balance, Autoplay, Play, Max Bet and win. On the top are Info and Pay Table.
Features
The Boomerang with the SC letters if appears in 3 or more can trigger up to 10 Free Spins. The spins can also retrigger.
Unique Features
If you get 2 or more of the Bonus Rotator Symbol it triggers the Bonus Game. The rotator rotates the boards at 90% and the symbols move accordingly and you can get up to 3 rotations depending how many symbols you got.
Performance
I found this game to be relatively bland. The graphics weren't horrible and the music didn't screech but it certainly didn't scream Outback or ballsy Australians. It was more like an afternoon playing Barbie and Ken with my friend Sue from down the road. Unless you spice it up a bit Boomerang, I don't think I will be back! There is too much on offer out there! Sorry.
Conclusion
You would have to be devoted to Australia in some way to tell me you loved this. Looking forward to a more edgy version in time to come
Slot Details
Software: Booming Games Game Type: Video Slots Payline: 16 Reels: 4x4 RTP: 96.12% Bonus Game: Yes Progressive: No Free Spins: Yes Published by: BitStarz, award-winning Bitcoin Casino
Show more