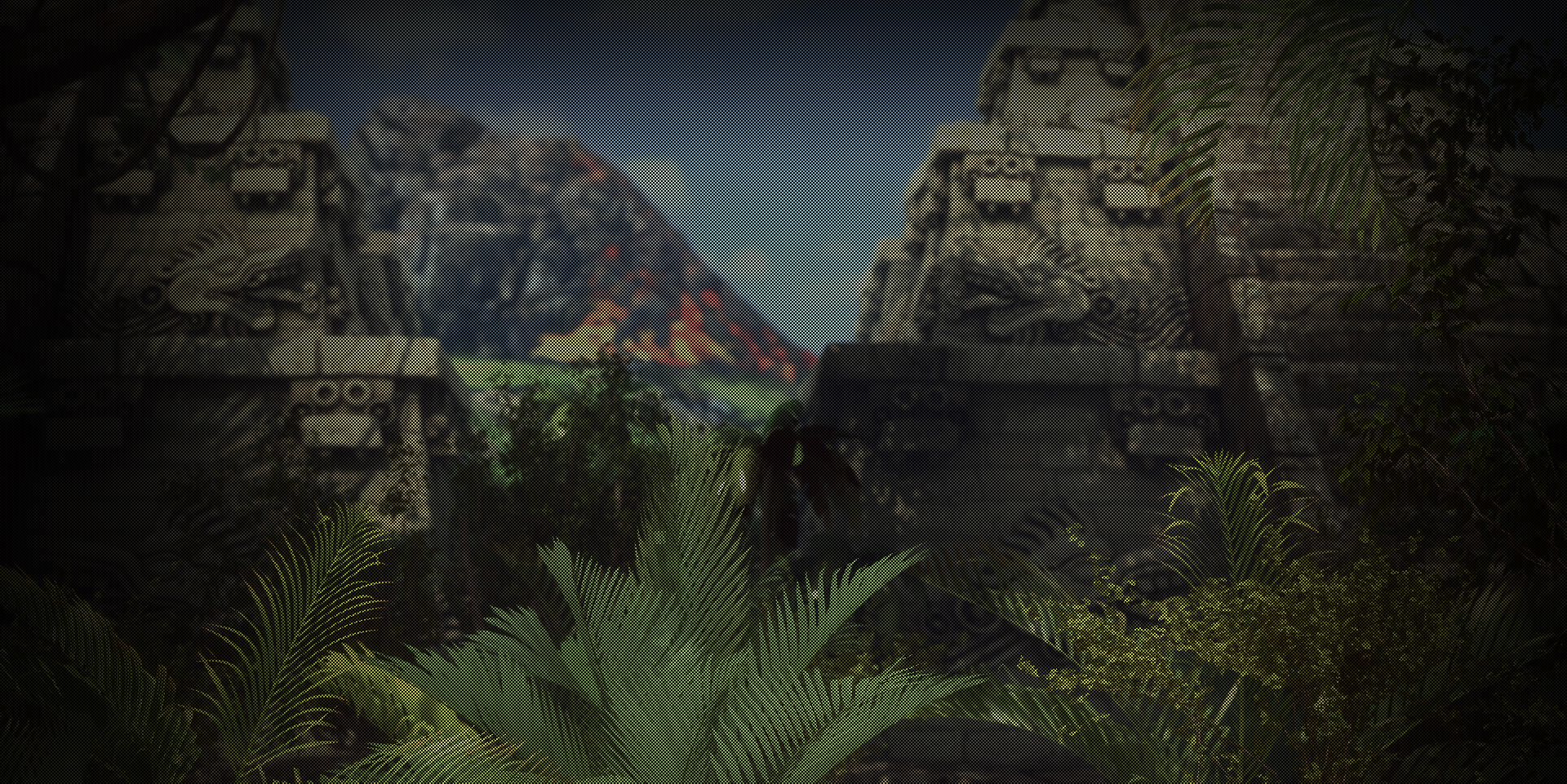 Rook's Revenge
Rooks Revenge Slot Review
The Aztecs were an ancient civilization that thrived between the 14th and 16th Centuries. They were obliterated by Spanish soldiers and disease brought by the colonizing forces. On that happy note, let's look at the Betsoft video slot which is based on them! Rooks Revenge works on PCs, mobile devices and tablets. Contrary to the gloomy intro I just gave, Rooks Revenge is very upbeat. The background jungle city of Tenochtitlan is gorgeously constructed, while the titular undignified Aztec Chief joins in the setting. The Aztecs had a variety of currencies, mandatory education and musical instruments. Taking all this into account the dancing chief on the right might not be an accurate representation of them – but dang he's funny! He's sorta like that Uncle at a barbecue who gets everyone to snork their Cola out their noses laughing. The mood is happiness and joy (I can only presume this slot is set before the Spanish said "Hi"). I smiled, planned my drinks of coffee not to coincide with looking at Rook and got ready to play…
Gameplay
Together with the dancing oafish chief, 5 Reels and 25 paylines greet you in Rooks Revenge. The symbols are beautifully carved stone Aztec icons, with the peacock being the wild (which substitutes for all symbols). There's a golden mask which has a special significance, but I'll chat about that a bit later. A great aspect of the symbols is that the fall and clunk together instead of spin and it's fun to watch. If you like the simplest of control panels, then this slot will appeal to you. Along the bottom, there are stone buttons which blend into the theme nicely. They are View Pays, Choose Coins, Bet Per Line, Spin and Max Bet. What about the rest? Well, there's nothing else to complicate your enjoyment. If you're a fan of Autoplay or Turbo Spin then move along buddy, this slot ain't for you.
Features
Golden Masks only appear on reels 1-3, but when you get 3 or more of them in any winning combo, you get 10 Free Spins during which even more Free spins can be earned. Again, just a comment on Rooks dancing – that alone is a feature of note. Those Aztecs had the moves baby!
Unique Features
Rooks Revenge has exploding symbols that create awesome multipliers. Explode 3 or more matching symbol combinations, and more symbols come cascading down to increase the multiplier. If the falling symbols then form more winning paylines, you are not only paid your winnings, but they will also explode, continuing your chance to win. It's a little complicated but here's a breakdown of the multipliers: 1st Explosion = 1x Multiplier in Main game or 3x Multiplier in Free Spins. 2nd Explosion = 2x Multiplier in Main Game or 6x Multiplier in Free Spins. 3rd Explosion 3x Multiplier in Main Game or 9x Multiplier in Free Spins. 4th Explosion 5x Multiplier in Main game or 15x Multiplier in Free Spins.
Gameplay
The graphics, animation and music are all superb. With so much animation, I expected a few problems but encountered none. Rooks Revenge boogies its way to full marks in performance.
Conclusion
Rooks Revenge is an entertaining video slot with a strong theme and comedic touch. I loved the exploding symbols and didn't mind the lack of Autoplay or Quickspin because I wouldn't want to miss a second of this outstanding game. It was also fantastic to see a man with a belly as big as mine still be able to groove. Maybe it's time for me to return to the dance floor?
Slot Details
Software: Betsoft Gaming Game Type: Video Slot Paylines: 25 Reels: 5 RTP: 94.5% Bonus Game: No Progressive: No Free Spins: Yes Published by: BitStarz, award-winning Bitcoin Casino
Show more